It always takes me a few days to really nail down my New Years Resolutions - to think them out and decide that I'm really going to attempt them. My sister-in-law Bonnie mentioned at the dinner table on New Years Day that it always takes her a couple weeks to set her Resolutions because during the holidays she's "too busy" and we all laughed at/with? her thinking of how busy we all were sitting around, watching movies, chatting, and doing very little. But in reality, I'm the exact same. Maybe one of my resolutions this year should be to determine my goals for next year before January 1 so that I can start all my wonderful aspirations exactly on the first day of the new year.
Well, although I little late, here are my goals for 2012. I'm hoping that by sharing them it will give me a greater sense of accountability to really accomplish them. And maybe motivate others to accomplish theirs as well.
1. Scripture Study - at

least

one chapter 5 days a week
(You may think I should aim for perfection here and try for a 7-out-of-7, but coming from where I'm at now, which I
'm ashamed to admit is very seldomly, I think it better to gradually work my way up to daily)
2. Do dishes 5 nights a week

(

It is also somewhat embarrassing to admit that my dishes definitely do not get washed 7 days a week. I stay home all day, why is it so hard to keep the kitchen clean?!! Again, gradually trying to work my way up to nightly kitchen duty)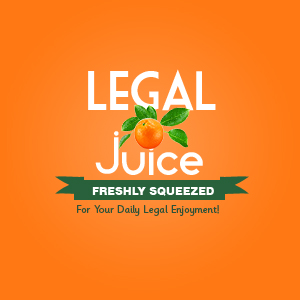 Hopefully this year my kitchen won't ever look like this.
3. Read the 25 books on my list
(See below. Most of the list is compromised of books on our bookshelf that either Max or I bought and I've been wanting to read for who knows how long but have never gotten around to it. I'm dedicating this year to reading the books in my home that I've been planning to read "someday")
4. No candy for 6 months
(Yikes, this one is going to be really hard. If you know me at all you know that I have a major MAJOR sweet tooth. Max can attest to this. I love chocolate, I love sugar, I love dessert. I went without candy/desserts in high school once for 6 months but as soon as those months were over I lost no time in getting back up to consuming my regular amount of sweets. I know I would be much healthier, and maybe even be able to lose those "last 5 pounds" (or ten or fifteen) if I didn't eat as much fatty sugars. We will see how this one goes.)
I'm going to miss all this stuff. Especially the chocolate.
Books to Read in 2012
1. Total Money Makeover
2. Crucial Conversations
3. A Natural History of North American Trees
4. Influencer
5. Change Anything
6. 7 Habits of Highly Effective People
7. Ben Hur
8. Mansfield Park
9. Raising Up a Family to the Lord
10.The Holy Temple
11. Covenant Hearts
12. SuperFoods for Babies and Children
13. Bonds That Make Us Free
14. The Alchemist
15. Little Women
16. The Screwtape Letters
17. Jesus The Christ
18. Mere Christianity
19. Tales From Spandau
20. Persuasion
21. The Infinite Atonement
22. The Miracle of Forgiveness
23. Quotidiana
24. Daughters in My Kingdom
25.Halfbroke Horses
Good luck to you all with your goals for 2012. May you have a productive and achieve-ful year.